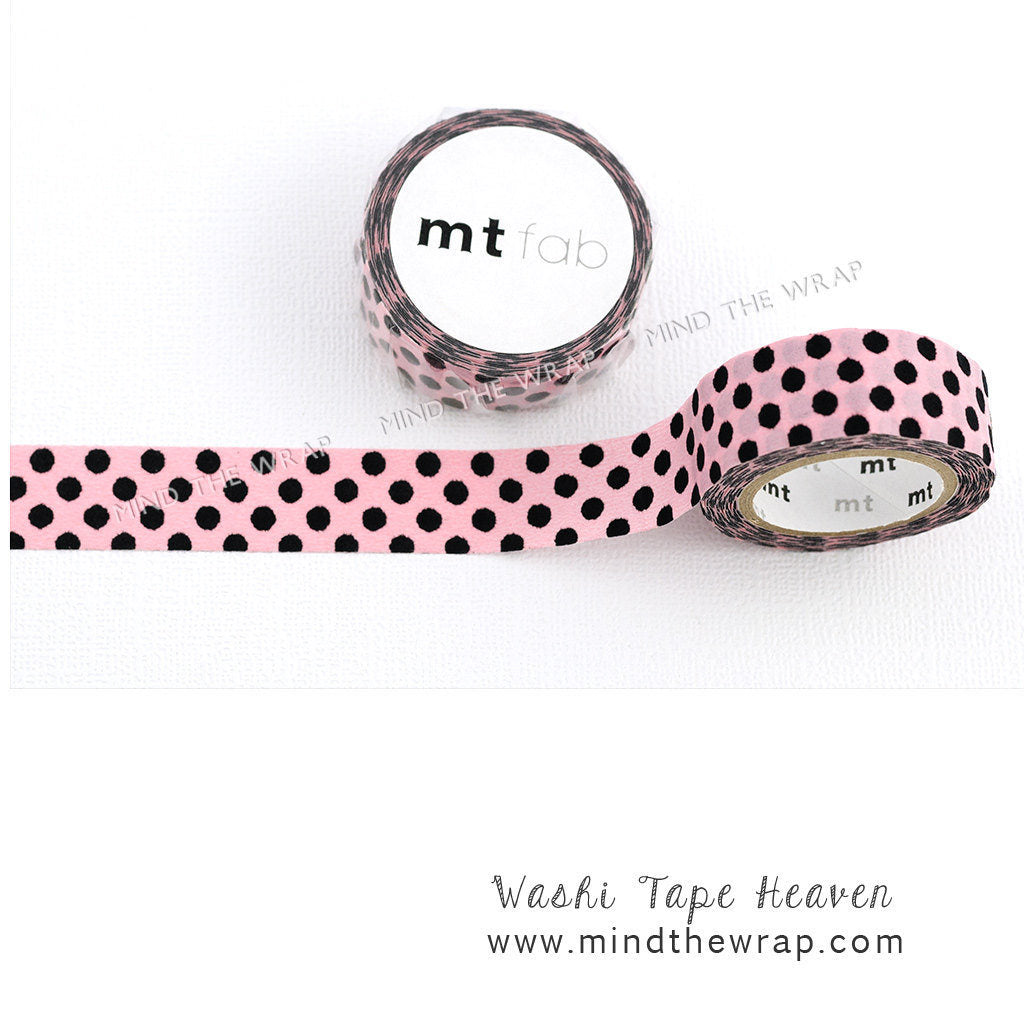 mt fab Flocked Pink and Black Polka Dots Japanese Washi Tape - 15mm x 3m - Fuzzy Raised Dots Fun Retro Colors
---
mt fab Flocked Pink and Black Polka Dots Japanese Washi Tape
"fab" is for fabulous!
This flocked washi tape from mt is a dramatic design of black fuzzy polka dots on a pretty pink background. The tactile dots and retro "poodle skirt" colors make this a "fab" design for your washi collection.
* 15mm / 0.6 inch wide
* 3m / 10 feet long
* Flocked, fuzzy texture
* Made in Japan by mt
* Photo 4: Note that the fab tapes are shorter and are wound on a smaller core than a "standard" tape.
---
Share this Product
---
More from this collection