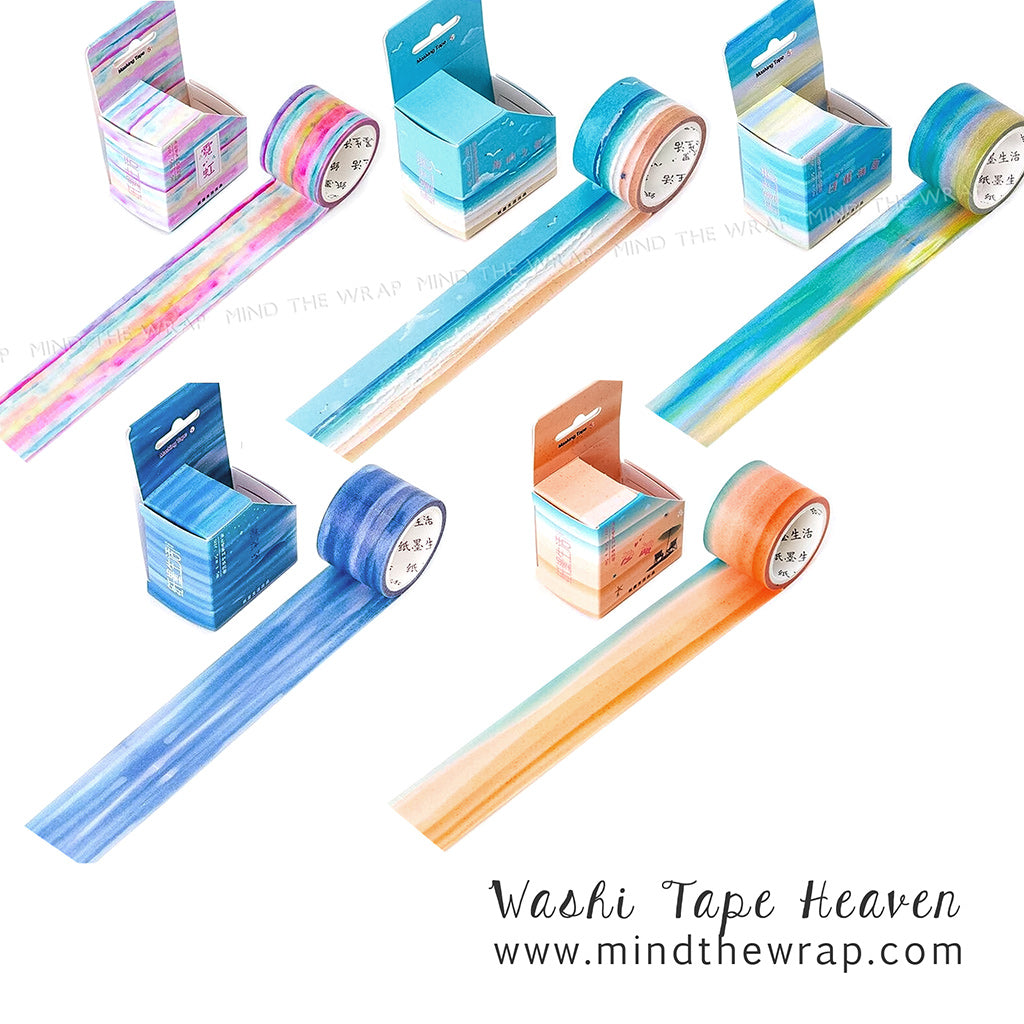 NEW Sea Sand & Sky Washi Tape - Choose from 5 Watercolor Designs - 30mm Wide - Sunset - Beach - Abstract Horizon - Blue Sea - Pink Sands
---
1 roll, Sea, Sand, and Sky Washi Tape
Choose from 5 Watercolor Designs. Each tape can be used alone, and the group can be blended together in many different combinations. We put all the tapes in one listing so you can see the entire group at a glance.
1. Pink Sunset - A blend of pinks, cyan, blues and yellows. One of those sunsets that makes you take out your camera.
2. At the Beach -  The least abstract of the group;  Beach, ocean waves, clouds on the horizon and seagulls over the water. Just add some seashells, a sandcastle, or beach umbrella.
3. An Abstract Horizon - Very versatile, this design can represent anything from sunrise to a distant view of the sea, and more.
4. Deep Blue Sea - A blend of blues adds water to a composition.
5. Pink Sands - A wide strand of perfect sandy beach to help decorate your beach vacation memories.
* 30mm / 1.2 inches wide
* 5m / 16.4 feet long, each roll
---
Share this Product
---
More from this collection