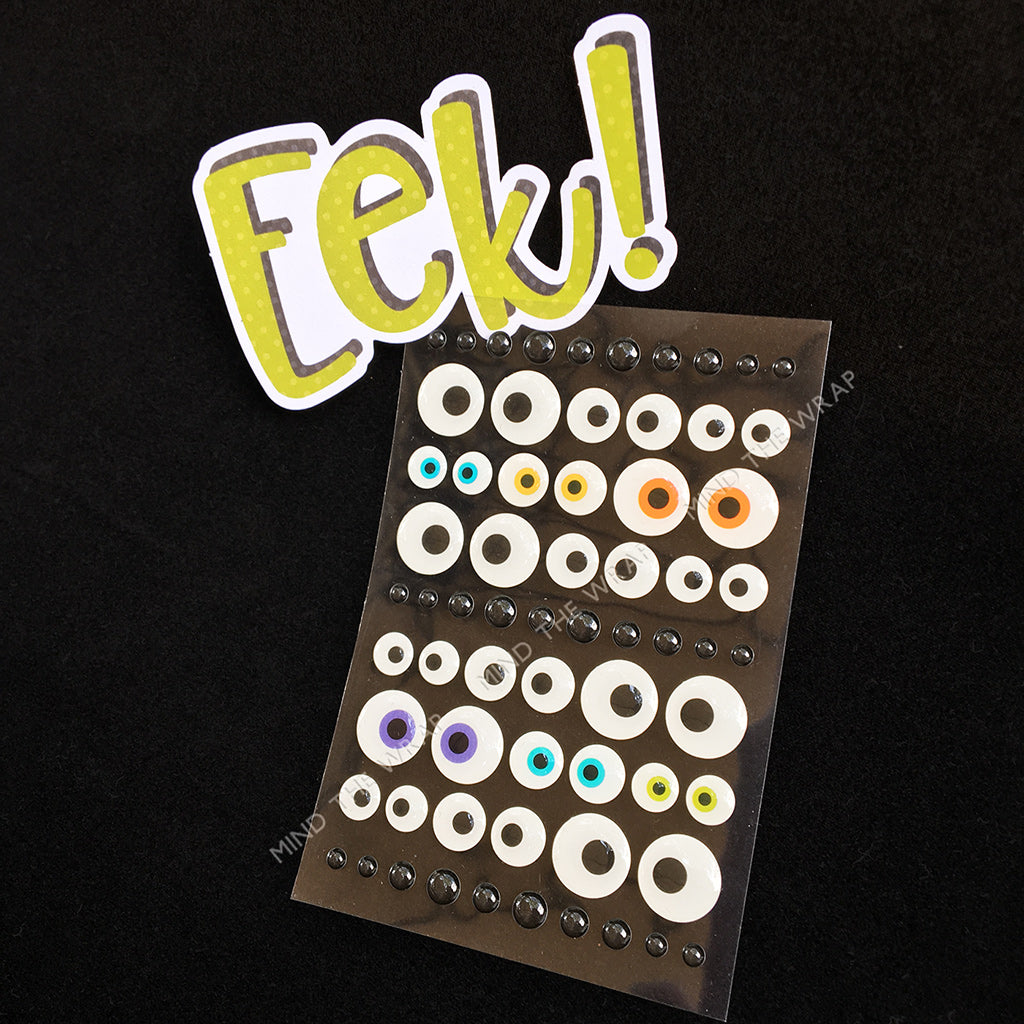 NEW Halloween Spooky Eyes 3-D Enamel Stickers - Doodlebug Design "Eye See You" Sprinkles - 66 pieces Glossy Dimensional Embellishments
---
1 package,  Doodlebug Design Halloween Eye See You  3-D Enamel Stickers
This package of 66 stickers has you covered with Spooky eyes for Halloween, google eyes for critters any season, and black dots for little beady eyes.  It takes only a few 3-D stickers to add a lot of dimension to your handmade cards, gift tags and scrapbook pages.
* 66 count package
* Several sizes and colors
* 3D self-adhesive
* Glossy enamel/epoxy stickers
* Scrapbook safe
Look for other coordinating products from Doodlebug Holiday collections; sold separately in our shop.
---
Share this Product
---
More from this collection