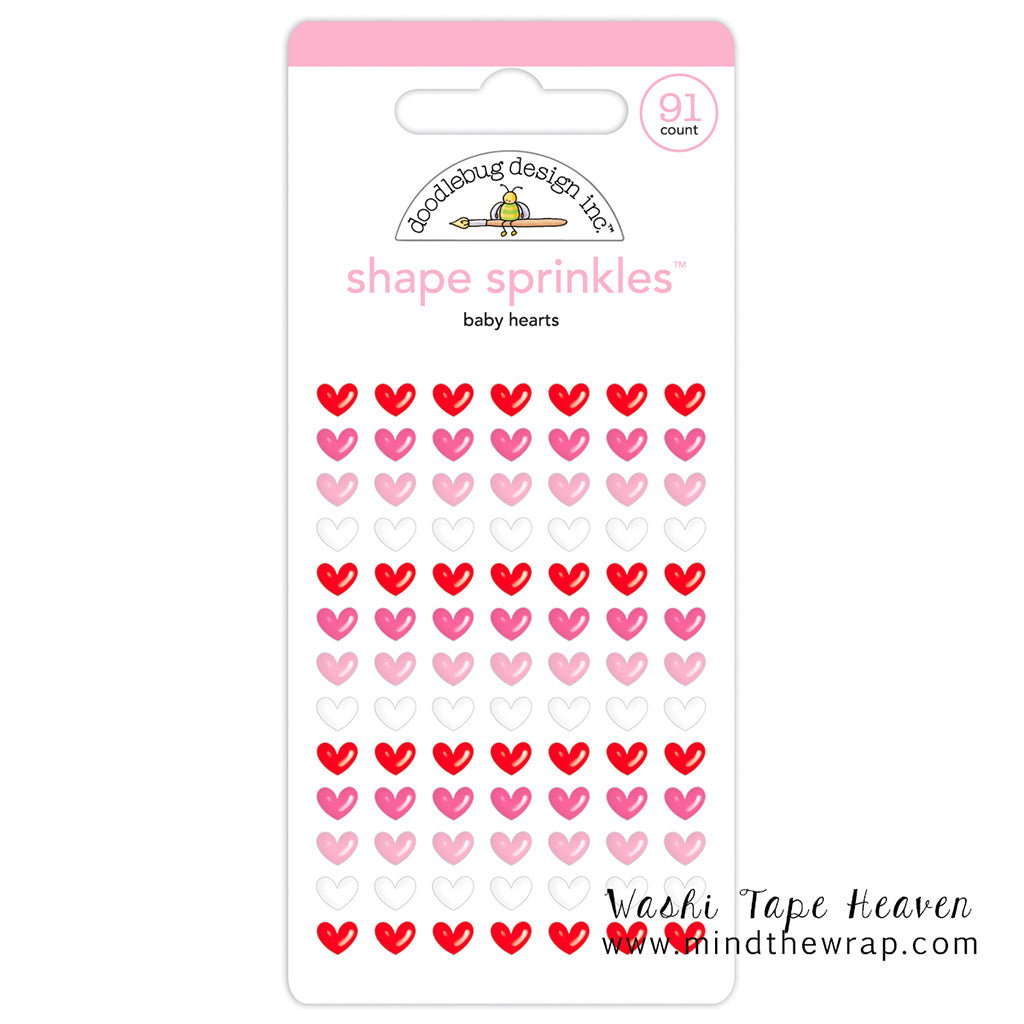 NEW Mini Hearts Enamel Stickers - Doodlebug Design "Baby Hearts" Shape Sprinkles - Scrapbooks Cards Decoration Gift Wrap
---
1 package,  Doodlebug Baby Hearts Sprinkles Enamel Stickers
Red, Pink and White Assortment for Christmas, Valentines and year 'round projects.
❤️ 91 count package
❤️ The hearts are approximately 1/4 inch wide
❤️ 4 colors
❤️ 3-D, self-adhesive, glossy enamel/epoxy stickers
❤️ Scrapbook safe
Photos 2 & following: You may also like the dots enamel stickers, cute clips, coordinating washi tapes, etc. from this collection; they are sold separately at Mind the Wrap.
---
Share this Product
---
More from this collection