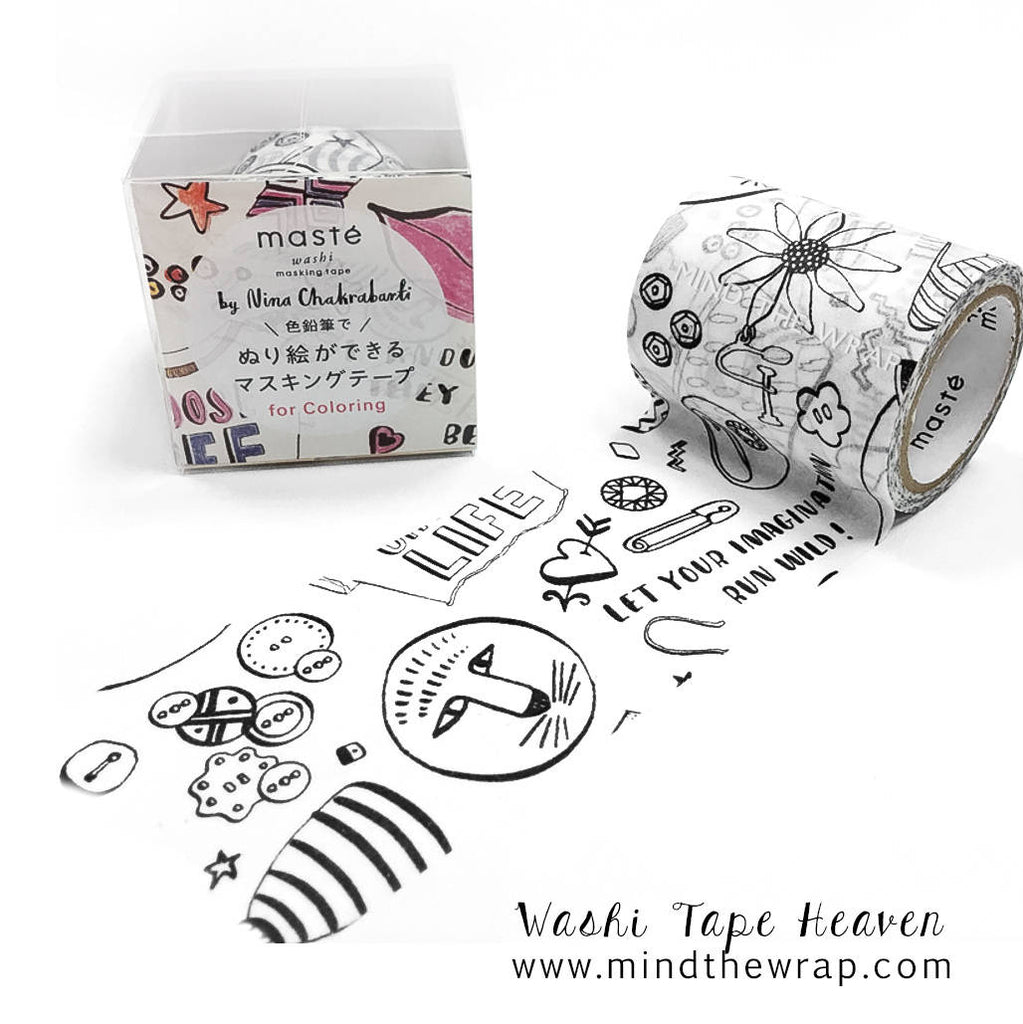 Masté for Coloring Washi Tape - Imagination Run Wild - Wide 50mm x 5m - Nina Chakrabarti Design Girly Washi Tape to Color with Pencils
---
One, Masté for Coloring Washi Tape - Create your own washi tape!
Fantastic 2-inch wide masté washi tape made specifically for coloring
A fun, girly Nina Chakrabarti design to "Let Your Imagination Run Wild."
* This tape has a special coating to make it work perfectly with pencils.
* 50mm / 2 inches wide
* 5m / 16.4 feet long
* Translucent
* Repositionable (on most surfaces)
* Packaged in a clear plastic box
* Artist: Nina Chakrabarti. A graduate of the Royal College of Art, she is author of "My Wonderful World of Fashion."
* Please note that this surface was made specifically for pencil, so it does not accept markers/ink very well.
---
Share this Product
---
More from this collection